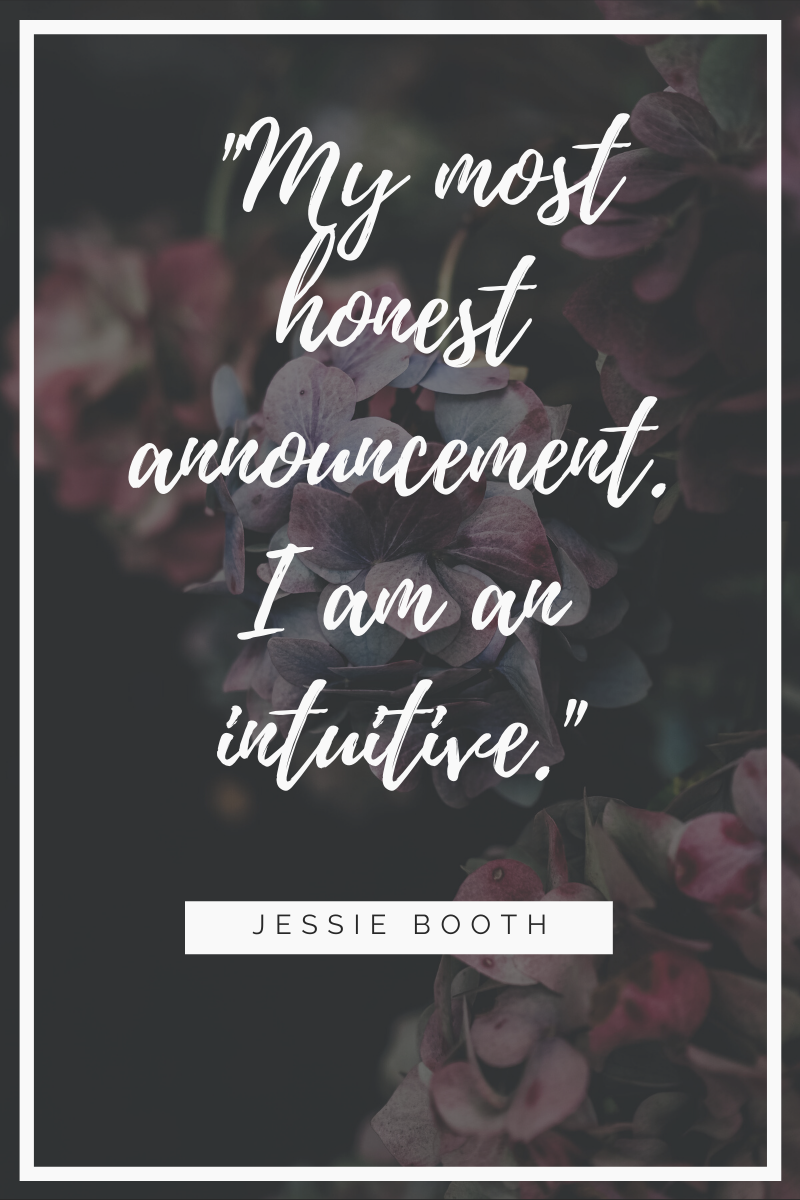 MY MOST HONEST ANNOUNCEMENT: I hate that this feels like a "coming out" of sorts. I am terrified of the critiques and judgments that will follow with this announcement, but I think it is time to speak my truth.
I am an "intuitive". You probably are more better acquainted with the term "psychic". I planned to keep this a private spiritual journey. My intention being to protect and aid my family and close friends, but I can't sit on these gifts while the world explodes into panic. Although I know I will be met with doubt and skepticism, I am positive that this announcement will do more good than harm. So here it goes:
I am not here to debate religion. I am not here to tell you lottery numbers. I can't tell you when you will die. It simply does not work like that, at least for me and my skill set. I am an empath and medium. Meaning I can assess the emotional state and internal conflicts of others and feel it as my own. I can give you a "reading" which is basically a way of holding up a metaphorical mirror for you to see yourself more clearly. I can make you aware of things you are not aware of yourself. I can tell you problem areas that need to be addressed. I can tell you traumas that need to be healed. No, I cannot read your mind, although I usually have a good idea based off of the emotions you are feeling. Everyone has this gift to a degree. I'm sure you have felt the same "in-tune" feelings about a spouse or loved one. I just have a keener eye that includes assessing strangers.
As far as mediumship, I am new to all of this. I have been able to contact some deceased individuals. But I am NOT an authority on the subject and recommend you do your own research as I am not qualified to speak on behalf of ALL mediums. But I can attempt to help if this is what you need.
If you are an artist, you already have a heightened awareness of these skills. I highly encourage you to learn more on the topic and start meditating. That is why we are artists. We know we have a greater responsibility to this life than making a paycheck and clocking-in hours.
The access point is meditation. You don't need the props: tarot cards, crystals, pendulums, etc. Those are helpful tools if you know how to use them properly. Without the internal work, they are just interesting toys.
I find it interesting that if I were to say I was Hindu people would shrug and be like "Oh, Jessie is a Hindu." But suddenly assign the label "psychic" and people hear it as a threat to their intelligence and their personal beliefs. Sure, there are lots of people abusing the title "psychic" and using that to scam people, but that's the same as anything in life. Always look at the motivation, if money is the driving force, as with all things be wary, but if the motivation is to help, how could it intentionally hurt anyone?
The point of this rant is that I have recognized that there is a DEEP need for help at this time. This is a global human experience that we are all going through together.. skin color, religion, nationality, political affiliation.. none of this matters anymore. We are together in this. The only answer is to work together.
My intuitive hit on this virus is that "We can NOT feed the fear. We can NOT panic. We must accept this as a collective issue and work together. We must find solutions to help everyone. If we only look out for ourselves, then mass chaos ensues. Treat each other with love and kindness. Although you may not currently be affected, think of those that are. Although you may not suffer much if you were to contract it, we must remind ourselves of those that are high risk and the responsibility we have: we are in control of a vessel that can carry this global epidemic. There is weight to every decision we make at this time and it is our duty to humanity to take this seriously before it is too late.
I have been agonizing for days on how I can help, especially since my Broadway community is so quickly being hit with the ramifications of this seemingly "not so bad flu", and I have decided that the only thing I can contribute, since I am feeling the affects myself financially, is that I can hopefully provide some spiritual help to those that need it. 
If this sounds too "hocus pocus" and you can't help but roll your eyes, I do understand. But the intention is to help, so please don't tarnish this gesture with negativity or debate. If I can help, great! and if this does not interest you, perhaps take this as motivation to find your own way to help. Watching netflix and waiting it out, does not cut it at this point. Time to step up to the plate and make it known your true character and values.
Sending only love and light.
Categories: None